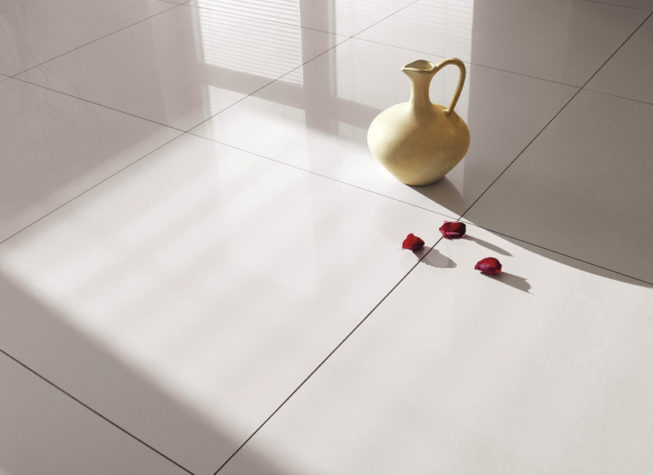 Tile and Grout Cleaning, Sealing and Color Sealing – Tampa, Clearwater, St. Petersburg
We can make your tile and grout floors look brand new, and help you keep them looking that way.
"I love investing six hours on a weekend to scrub grout lines," said no one ever. Tile cleaning is tough work. Grout cleaning is even harder, especially, if you're using a toothbrush and elbow grease, but a quick phone call or email to schedule tile and grout deep cleaning services with Carter's Floor and Surface Care can change all that. We service both residential and commercial clients throughout the Tampa, FL area.
When it comes to extracting deeply embedded dirt and grime and thoroughly cleaning and sanitizing your tile, grout, and baseboards, brooms, mops, and scrub brushes are no match for our specialized equipment and professional cleaning agents.
We service tile and grout floors, shower walls, tub surrounds, hot tub surrounds, pool decks, table tops, and more in both residential and commercial properties throughout the Tampa, FL area.
Repair & Restoration
We can resolve a host of tile and grout problems, such as fixing grout cracks or filling in missing grout, as well as tile repair and replacement.
Grout Sealing
After your tile and grout is deep cleaned and sanitized, take advantage of our grout sealing services. We use the highest quality grout sealer available for the best protection. Grout sealer is absorbed into the porous surface, filling in the tiny holes where contaminants collect. It leaves your floor with a clean and fresh look that is much easier to maintain, because regular cleaning is more productive. Grout sealing generally needs to be redone about every six months to a year, depending on the area. For a solution that lasts years, consider Grout Color Sealing.
Grout Color Sealing
If you are looking for a long-term grout protection solution, Grout Color Sealing is what we recommend. It has many benefits beyond endurance, too.If your grout has permanent stains, a blotchy appearance, or discolorations due to problems in the grout curing process or traffic patterns, grout color sealing may be the solution you are looking for. With our grout color sealing services, a clean, consistent color can be achieved. We can match your existing color, or we can change the color of your grout to any color you want and give your floors a completely different look. Plus, color sealing actually prevents staining, a very common grout problem. With constant-acting mildewcides and fungicides, your grout stays cleaner and healthier for years.
Caring For It…
At Carter's Floor and Surface Care, we make it a point to instruct you on the proper day-to-day care of your tile floors, countertops, and other surfaces. Visit our Caring For It page where you can download our free Stone and Tile Care Guide. We are also more than happy to recommend stone-safe care products to help you keep your home or business looking great.
---
For a FREE estimate on tile and grout cleaning, sealing, and color sealing services in the Tampa FL area, fill out our online contact form or call (813) 787-3920 today.